Coed-y-brenin – Snowdonia
Trail Grades at this centre:
Green - Easy
Blue - Moderate
Red - Difficult
Black - Severe
Orange Bike Park
Coed-y-brenin – Snowdonia Summary
Coed y Brenin was the UK's first purpose built trail centre, and following a revamp in 2013 remains one of the best in the country. With trails ranging from the Black – Beast, to easier Blue routes such as MinorTaur and family friendly green Yr Afon, there's something for all abilities. You can also head off on the many miles of forestry tracks, which are as easy as it gets.
Trail Centre Details
Coed-y-brenin is one of the most popular MTB desintations in the country, not surprising considering the wide range of purpose built singeltrack that the centre boasts. With eight purpose built routes and a skills area, there are few mtb bases that can compete.
The beginners and families can set off on the Green graded Afon route, or sample the skills of the Ffowndri Skils area which allows you to sample singletrack riding on the full sprectrum of difficulty. Those looking for a bit more challenge, can try out the MinorTaur intermediate blue route that's been designed to be accessible with adaptive mountain bikes in mind.
For riders looking for more challenge, they're spoilt for choice. There are three difficult Red graded routes (Dragon's Back, Temtiwr and Cyflym Coch) as well as a further three severe Black graded routes (Tarw Du, The MBR and The Beast of Brenin). If that's not enough, then the Ffowndri Skills area also boasts some extreme grade riding in the Freerider Zone.
Unlike some of the other bases in Snowdonia, you'll need to return to Coed-y-brenin in order to experience all the rides.
For those on public transport, the Trawcambria T2 bus travels past the Coed-y-brenin visitor centre and you can hire your bikes for the day.
Facilities:
Coed-y-brenin boasts a visitor centre with cafe, toilets, parking, showers, bike wash and bike shop. See below for the opening hours. There are a number of adventure playgrounds that include wild play areas and den building. There are also walking routes and running routes for those looking to complete other activities. 
Coed-y-Brenin visitor centre opening hours:
Summer time: 9.00am – 5.00pm every day
Winter time: 9.30am – 4.30pm from Monday to Friday & 9.00am – 5.00pm Saturdays and Sundays.
Open 7 days a week (except Christmas Day, Boxing Day and New Year's Day).
Beics Brenin is open 7 days a week all year round (except Christmas Day, Boxing Day & New Year's Day) and sells kit, repairs and mountain bike hire.
Parking and Fees
Entry to Coed y Brenin is free, but parking will cost you:
£1.00 – up to 1 hour
£3.00 – up to 3 hours
£5.00 – all day
MTB Routes at Coed-y-brenin – Snowdonia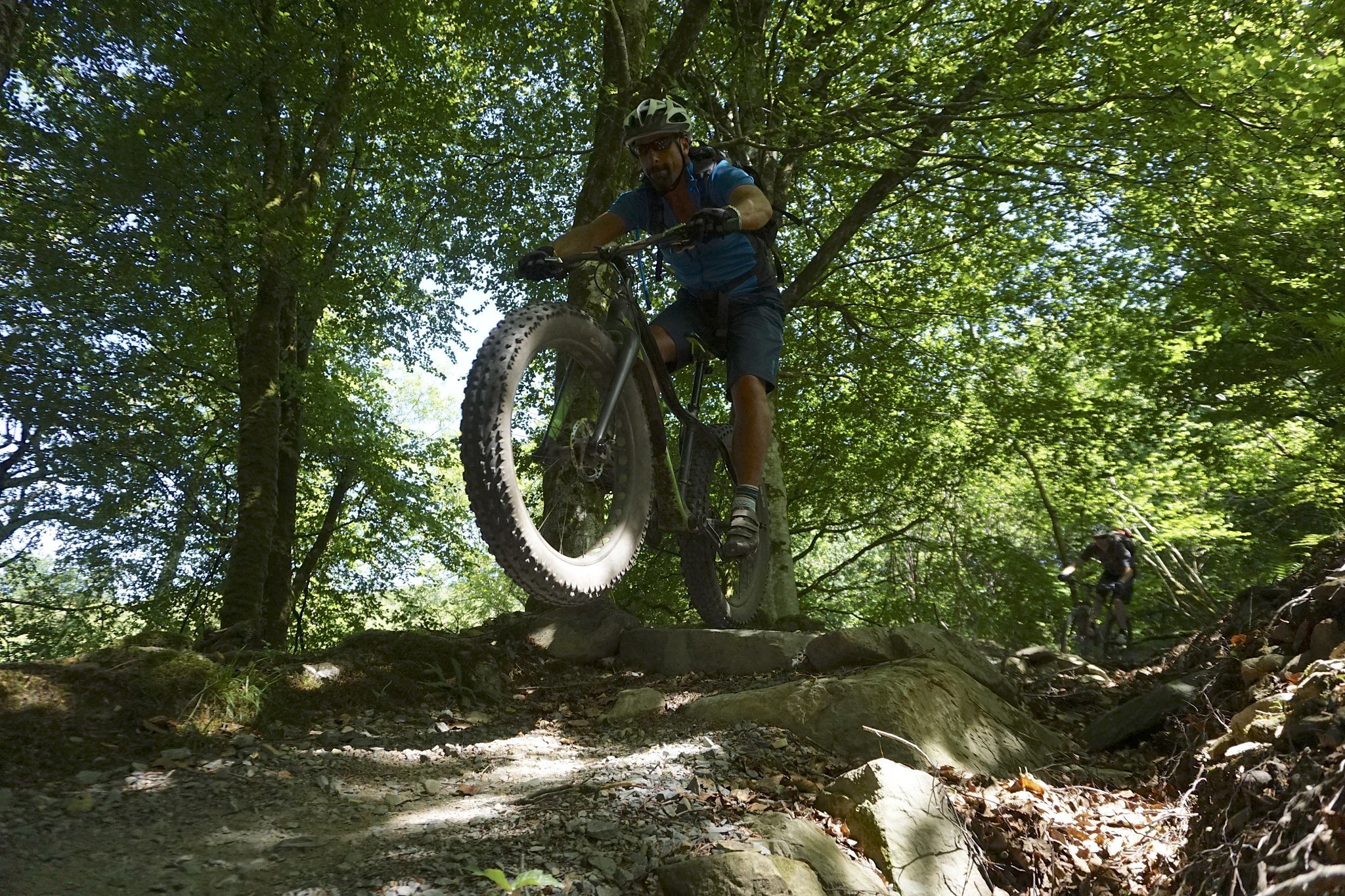 Black - Severe Grade
The Pink Heifer is a well known downhill section of the Coed y Brenin's MBR Trail and partially on T …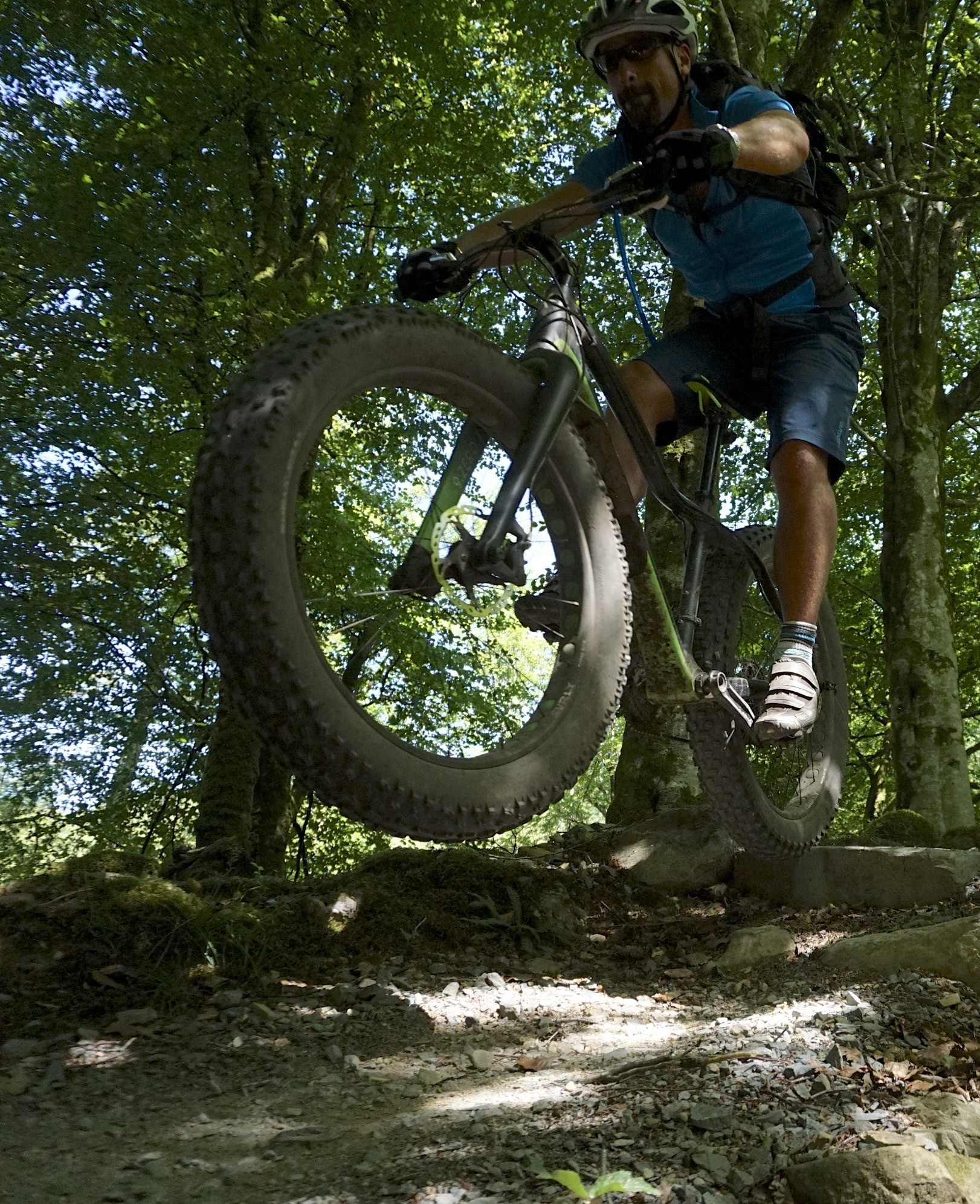 Red - Difficult Grade
The Temtiwr is a short Red graded route in Coed y Brenin, ideal when you only have time for a short …
MTB Trail Videos and Gallery