Llandegla Forest One Planet Adventure
Trail Grades at this centre:
Green - Easy
Blue - Moderate
Red - Difficult
Black - Severe
Llandegla Forest One Planet Adventure Summary
Llandegla Forest is a privately run trail centre with rides for all abilities. It's also close to Chester and so is easily accessible from the nearby cities of Liverpool and Manchester. There's a fully stocket MTB shop, excellent cafe and MTB skills courses are available.
Trail Centre Details
Llandegla Forest is a MTB centre in the county of Denbighshire that's privately run by One Planet Adventure. It has rides for all abilities, including a skills area near the start of the trails, a freeride area and the Pump Track to help build technical skills. There are also a number of walking trails, and Offa's Dyke National Trail even passes through the forest – so be careful not to run over any backpackers. If that's not enough, then two waymarked 10km trail runs are perfect if you're looking for a brick session.
The four main mountain biking routes at Llandegla Forest are the imagantively named:
However, it's not simply these 4 routes. There are also some more extreme graded sections that can be tacked onto the Red and Black routes to challenge more experienced riders.
Facilities:
The cafe at Llandegla Visitor Centre is the stuff of MTB legends, with huge portions of locally produced food, cake and good coffee. They have a social night on a Wednesday, with a BBQ during the summer months. You might actually get out and do some riding as well.
The Cafe is open as follows:
Monday – Closed (open Bank Holiday Monday & School Summer Holidays)
Tuesday – 9.00am to 6.00pm
Wednesday – 9.00am to 9.00pm
Thursday – Sunday 9.00am to 6.00pm
There's also a fully stocked bike shop – One Planet Adventure –  so you can buy some shiny new kit while you're at it.
Opening Hours
Summer hours:
Monday to Thursday 9.00am – 9.00pm
Friday to Sunday 9.00am – 6.00pm
Winter Hours
Monday to Tuesday 9.00am – 6.00pm
Wednesday 9.00am – 9.00pm – On Wednesdays, the cafe serves hot food until 2030
Thursday to Sunday 9.00am to 6.00pm
 Trailhead will close 1hr 30mins before the cafe and car park is locked outside these hours.
Parking and Fees
There are no fees for riding, but in order to fund the trails there's a reasonable £4.50 per car or £10 per mini bus charge for parking  (or £60 for a year for regular riders).
Alternatively, the X50 bus (Wrexham – Denbigh – Rhyl) passes the entry road to Coed Llandegla if you intend to hire a bike.
Bike Hire
Bike hire is available from One Planet Adventure and cost between £35 and £80 for a full day's hire depending on the spec of the bike. There's also a bike workshop for those essential repairs.
MTB Routes at Llandegla Forest One Planet Adventure
Black - Severe Grade
The Black routes at Llandegla are the toughest offering at this MTB centre and are reached from the …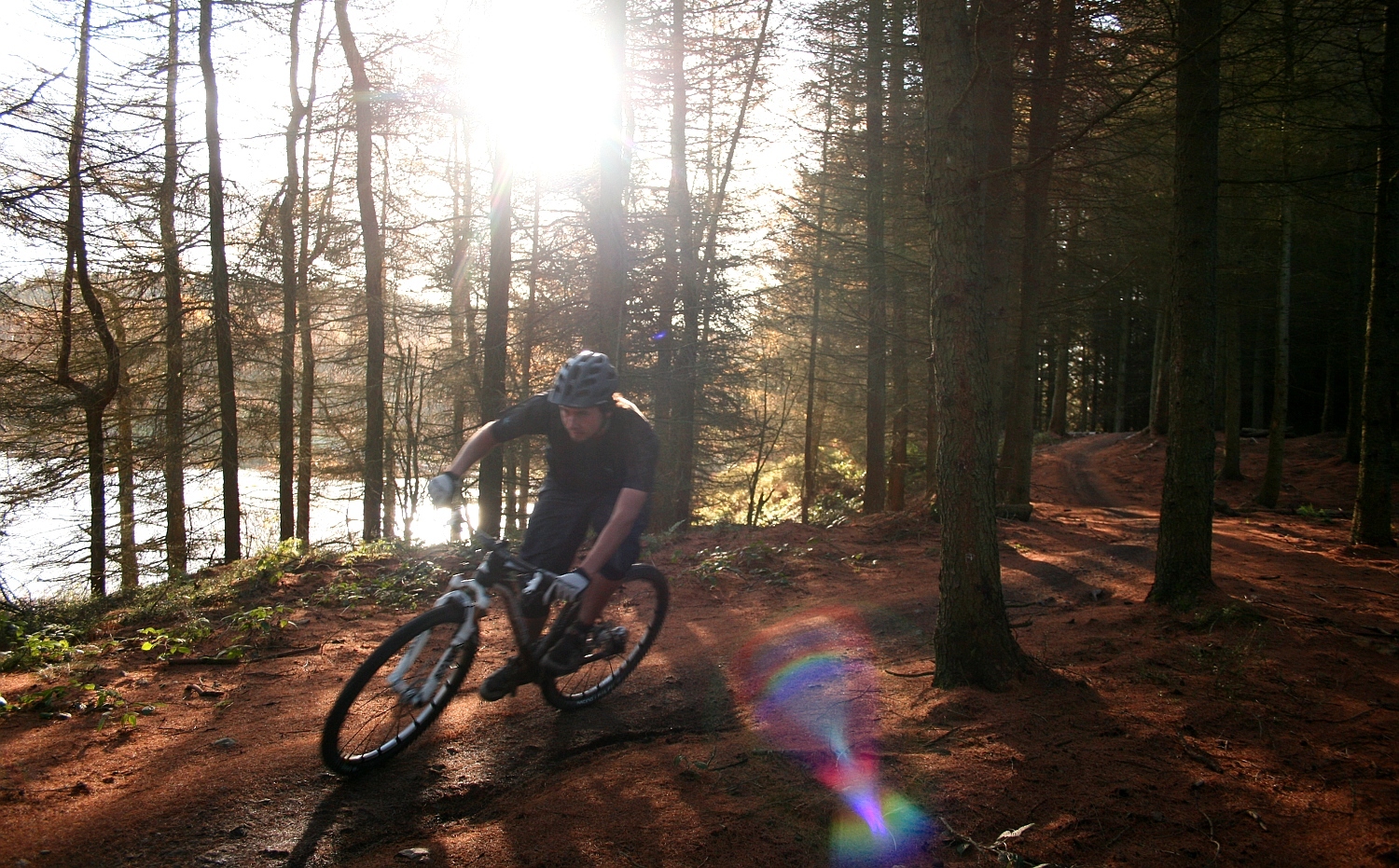 Red - Difficult Grade
The Red Route at Llandegla is aimed at more experienced riders, with some serious and unavoidable se …
MTB Trail Videos and Gallery