Gisburn Forest – Forest of Bowland
Trail Grades at this centre:
Blue - Moderate
Red - Difficult
Orange Bike Park
Gisburn Forest – Forest of Bowland Summary
Gisburn Forest is located in the east of the Forest of Bowland and provides rides and skills areas for all abilities – from Easy Blue rides to Extreme Orange in the skills area and downhill routes.
Trail Centre Details
Gisburn Forest in North East Lancashire is run by Forestry England and boasts a number of routes and skills areas suited to different abilities. This includes a blue easy route, a longer red route and a couple of downhill sections. The Red route is called "The 8" and incluides anumber of optional black graded sections; Whelp Stone Crag, Bigfoot Slab and the gnarly Hully Gully.
There are 4 trails and a skills area- ranging from Orange Extreme to easy blue routes.
Skills loop – near The Gisburn Forest Hub.
The Skills Loop at Gisburn allows you to try out a number of differently graded singletrack before heading out on the trails proper. This allows you to see if you've the skills to tackle the harder routes, or if you need to take on the blue! The Skills Loop is an ideal location to hone your MTB skills before committing to anything more serious.
You can also start the routes from The Hub, or from either the Cocklet Hill Car Park( SD745 550) or the School Lane Car Park (SD738 573) – with the same parking charges applicable.
Those looking for other activities will find that there's a number of walks from Gisburn, horse riding, play areas and is even a Dark Sky Discovery centre if you fancy a bit of star gazing.
Facilities:
The Gisburn Forest Hub provides a cafe, shop and bike hire.
Gisburn Forest Opening hours:
7 days a week from 10am – 4pm .
Note that the Hub is CASH ONLY!
Parking and Fees
Parking in any of the 3 car parks at Gisburn Forest costs £1.50 for one hour or £3 all day and £6.00 vehicle and trailer. Annual passes are also available. Note that tickets are valid across all three on day of purchase.
MTB Routes at Gisburn Forest – Forest of Bowland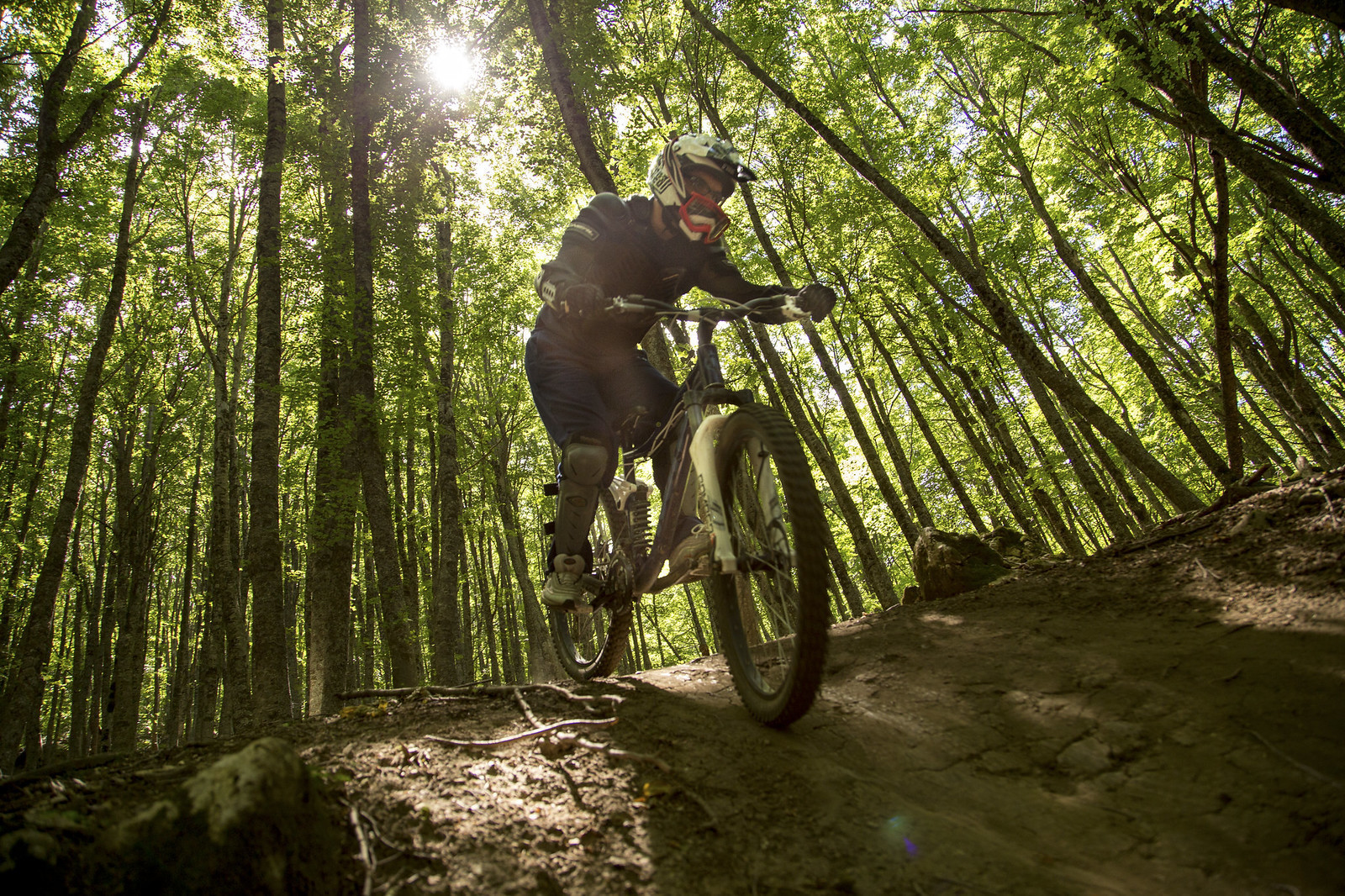 Orange Bike Park Grade
The Hope Line is one of two Orange Graded downhill rides in Gisburn Forest. It's conveniently locate …
Red - Difficult Grade
The 8 trail at Gisburn Forest is the longer, red graded trail with optional black sections. The blac …
MTB Trail Videos and Gallery