Whinlatter Mountain Bike Centre
Trail Grades at this centre:
Green - Easy
Blue - Moderate
Red - Difficult
Black - Severe
Whinlatter Mountain Bike Centre Summary
Whinlatter can be found just outside the town of Keswick in the Lake District, practically on the doorstep of the village of Braithwate.
Whinlatter is one of two purpose built MTB centres in the Lake District along with Grizedale Forest and along with a network of forestry tracks and bridleways, has three MTB trails to suit the beginner through to the more technical rider. Like most places in the area, it's well geared up for holidaymakers and families.
Trail Centre Details
Whinlatter is a compact centre, with the visitor centre in the middle of the forest and the routes exploring either side of the valley. The main technical trail – The Altura Trail – is split into a north and south section that can be completed separately.
There are plenty of other activies here as well, including running trails, walks, horse riding, alpaca trekking (yes, you read that correctly) and a WildPlay Trail where kids get the opportunity to walk and play. If you want to stay on two wheels, then there's the Mountain Bike Orienteering Course to challenge your navigational skills, just to see if you've become too dependent on those waymarkers! There's another activity on two wheels you can try out, a ride on one of the Go Ape Forest Segways.
There are 3 waymaked MTB trails at Whinlatter:
Facilities:
Visitor Centre and cafe, picnic and BBQ area, toilets, cycle hire, shop and a play area.
Braithwaite is just down the road, with a number of pubs – Royal Oak and The Coledale Inn, and Keswick is just around the corner for those looking for shops and further facilities.
Grizedale Forest Opening hours:
Visitor Centre and Forest Shop is open from 10am – 4pm 7 days a week.
The Cafe is open from 10am – 4.30pm on weekdays and 10am – 5pm on weekends.
Parking and Fees
Parking available at the visitor centre where the prices are as follows, apply at all times and are payable by card or coin (no change) on exit:
Up to 20 minutes is free
Up to 1 hour – £2.20
Each additional 20 minutes – £0.45
All day  -£8.00
Note that you can pay up to 48hrs after your visit online at Park with Ease.
MTB Routes at Whinlatter Mountain Bike Centre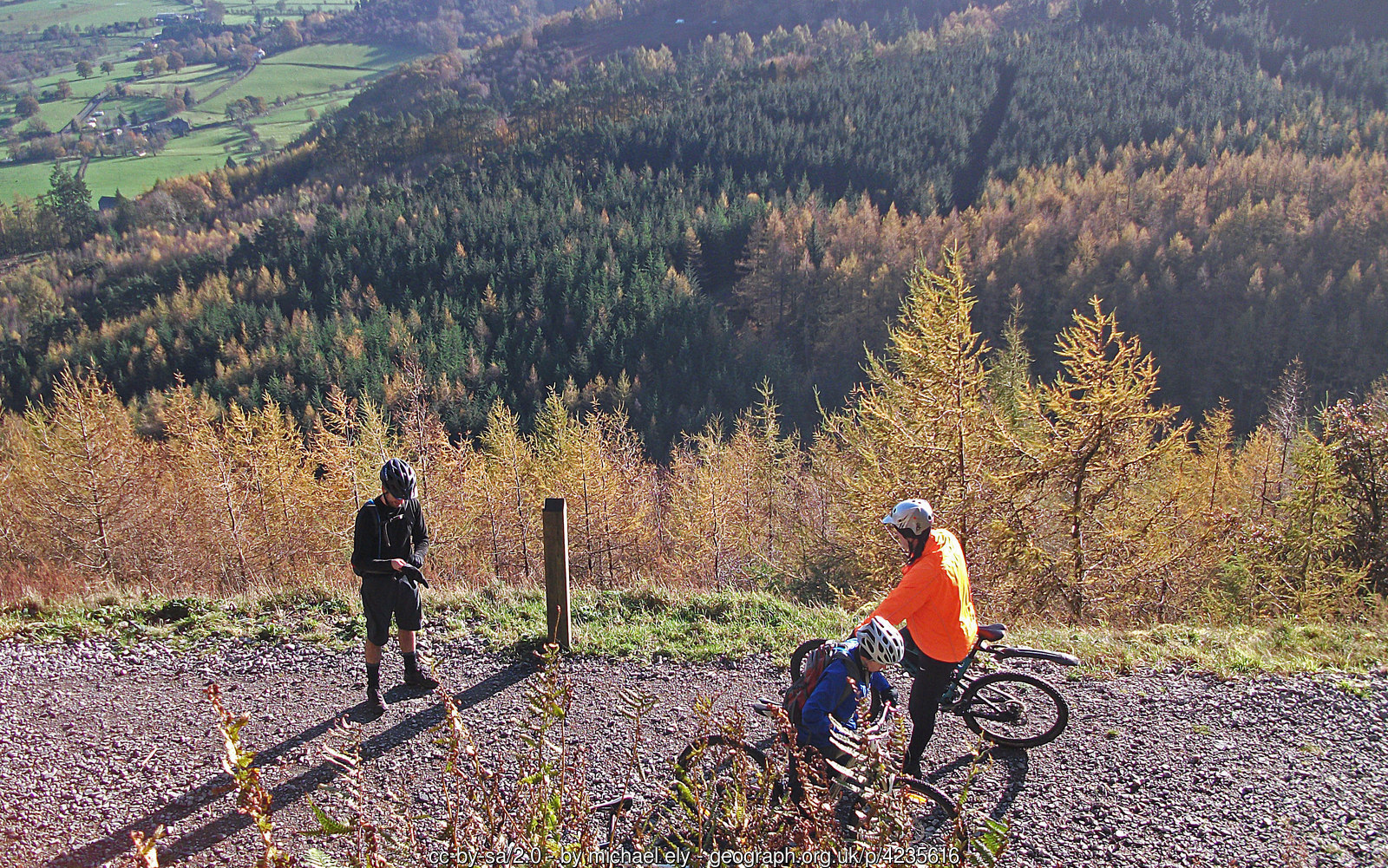 Green - Easy Grade
The Gorse Cycle Trail at Whinlatter forest is a forestry road trail that doesn't take in any technic …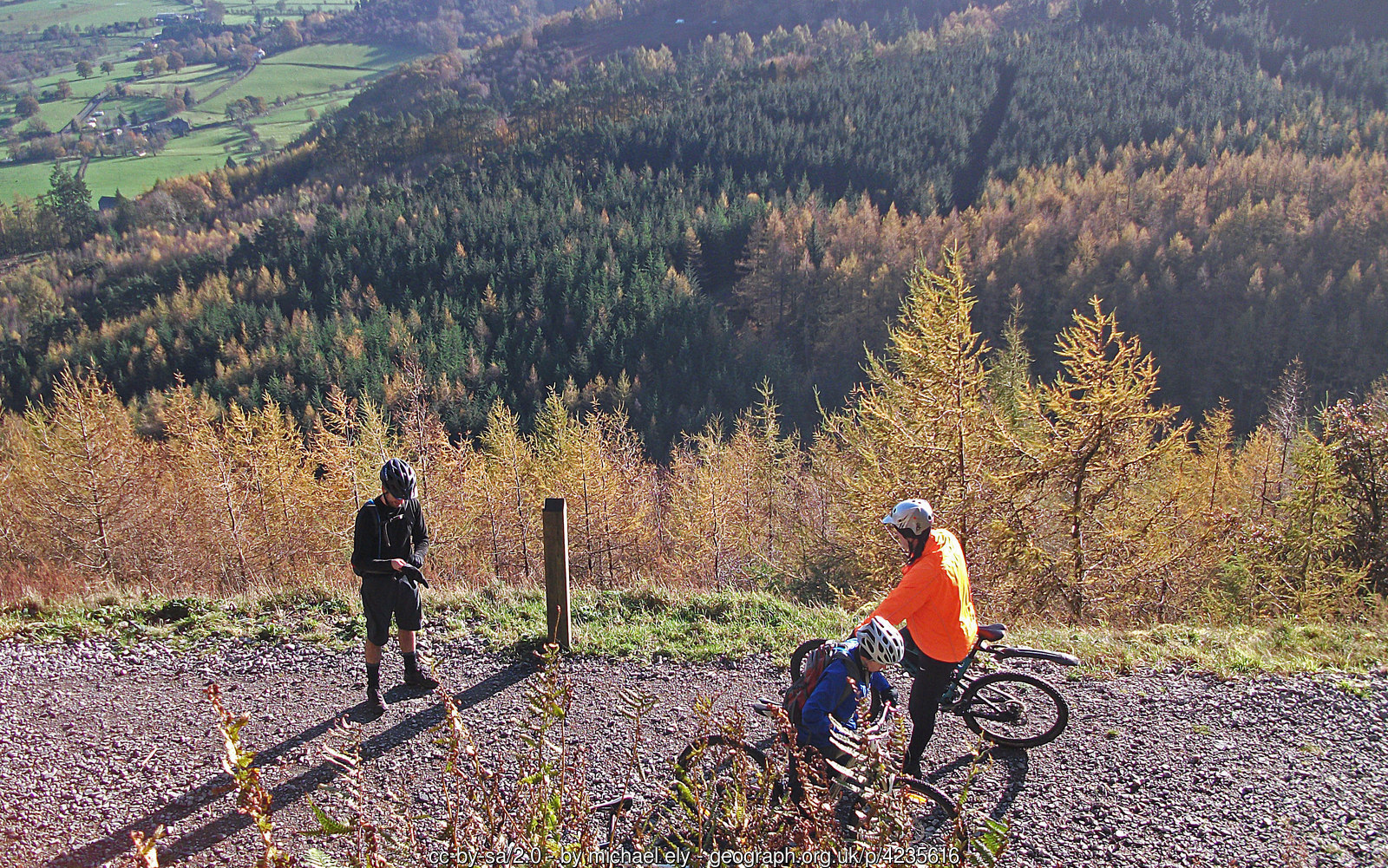 Blue - Moderate Grade
The Quercus Trail at Whinlatter forest is a blue graded trail suitable for mountain bikers with inte …
MTB Trail Videos and Gallery